Naqsh-e Jahan Square nIntroduction
Surrounding with exquisite mosques, palaces, The Grand Bazaar and shops, Naqsh-e Jahan Square has for centuries embodied the oriental essence of Iran's art and culture. This is one of the UNESCO World Heritage Site.
Story of Naqsh-e Jahan Square
In 17 centuries, Istanbul and Isfahan, two main capitals of Islam would have had developed a friendly rivalry. During the Safavid era, Shah Abbas, the king, aimed to make the most beautiful place of the world to impress the ambassadors of Islamic and European countries. Naqsh-e Jahan in Farsi means "The image of the world".
Constructed between 1598 and 1629, the square has had purpose and architecture, and together with the main bazaar of Isfahan, they comprise the huge complex to explore.
Polo: Game of Kings
Naqsh-e Jahan has been a place for trade, worship and recreation. In official occasions, the kings from the Ali-Qapu Palace watched parades, polo (Chovgan) matches, firework, national and religious ceremonies, punishment of criminals. The goals are still available in the square. Chovgan, an Iranian version of modern sport polo, did invented in ancient Persia as a team game. Naqsh-e Jahan Square is 160 meters wide by 560 meters long, and the field for polo was around the size of a football field (75 x 110), asserted as an original size of a polo field.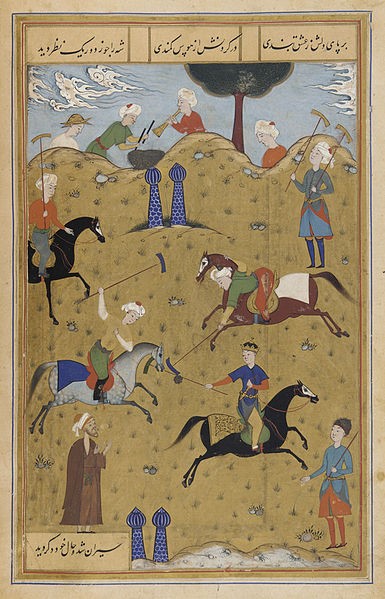 Polo game has been described in Persian poems and miniatures, a page from Guy u Chawgan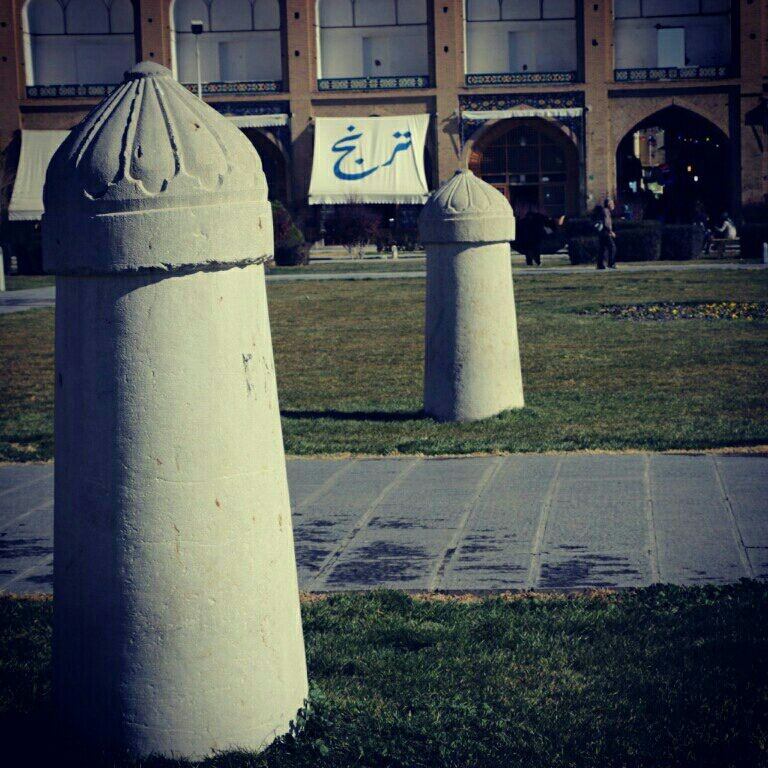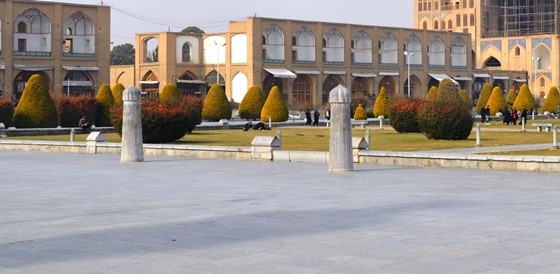 Architecture of Naqsh-e-Jahan Square and Everyday Life
Four major building confined the square: Shah (Abbasi) Mosque, which shows the central role of religion in the society, Ali Qapu Palace, the place of ruling and power, Sheikh Lotfollah Mosque which was devoted to women, and The Grand Bazaar where represent the power of merchants.
It is surrounded by a two-story row of shops, reflecting architecture style of Safavid Era. During the day the square was a place for trade, full of sellers' tents. On the evenings, when the sound of trade disappeared, the square turned into entertainment site with jugglers, acrobats, dervishes and curious citizens.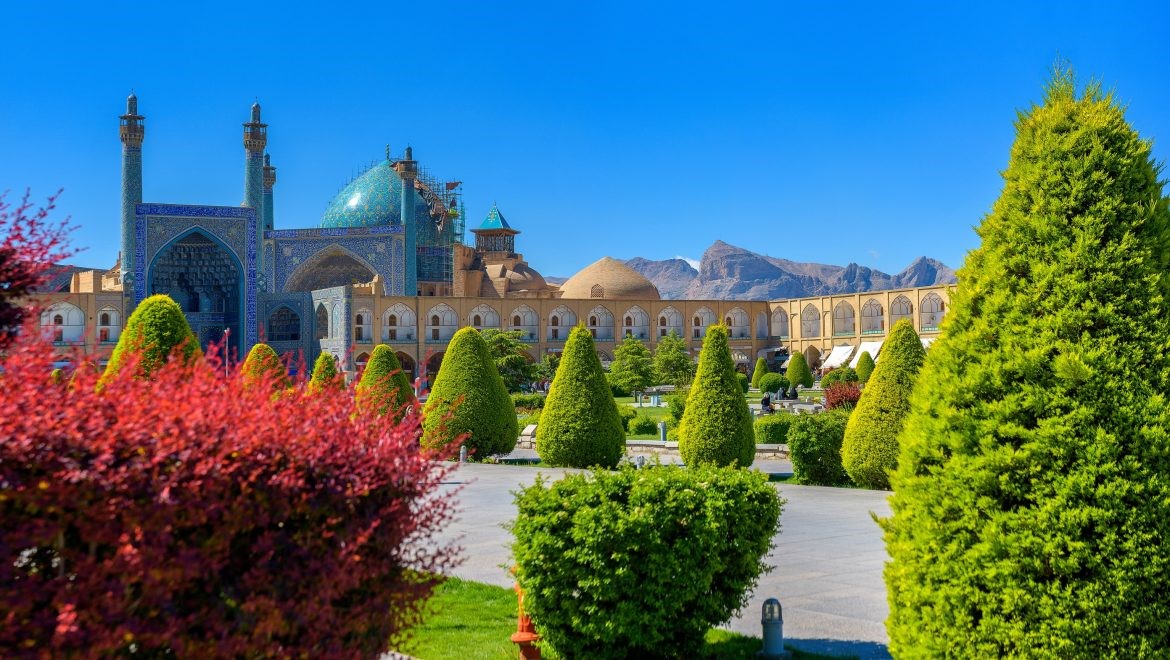 Interesting Facts: Symbol of Isfahan:
On the North edge of the square, the entrance of The Grand Bazaar is located. It used to be the main entrance to the square while at this spot you have the best landscape of the square encompassing mosques and the place. Aside from the tiling, it has different paintings as well which show things which happened in reality, such as the Shah Abbas hunting's, wars and Europeans who visited. This entrance is embellished with beautiful tilings on the ceiling and is known as the arc tower. At the top, there is a mosaic symbol of Isfahan: An archer half-man half-tiger is shooting his dragon tail.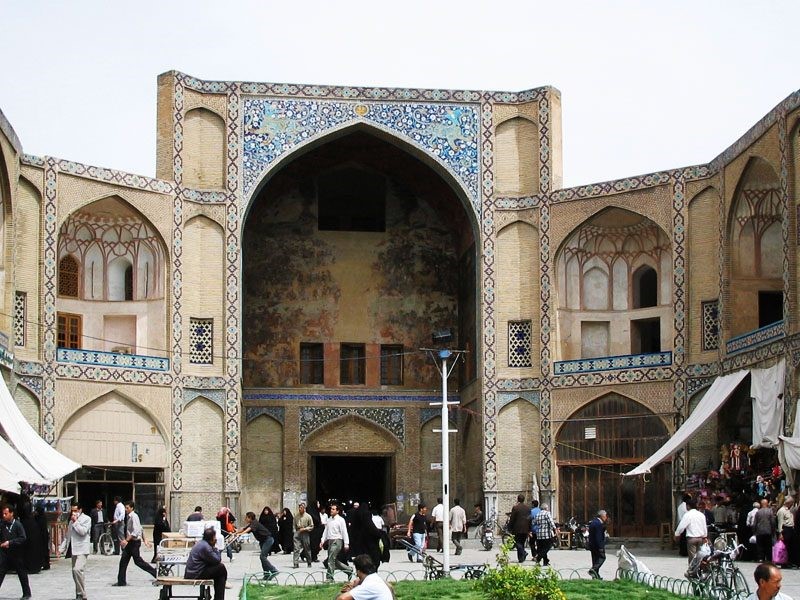 The entrance of The Grand Bazaar on the edge of Naqsh-e Jahan Square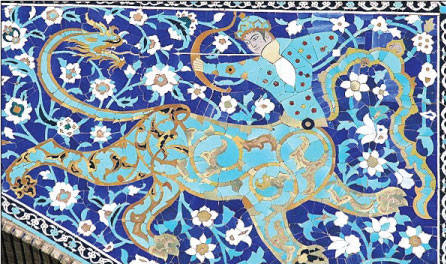 Isfahan Symbol
Best Time to Visit
It is easy to spend an entire day in the square as you alternate between haggling in the bazaar, learning people's ordinary life and marvelling at the sites. The open space of the square is hot, especially in summer sunny days, however, most of the places are roofed and cool. Be aware that the opening hours of the palace and Sheikh Lotfollah Mosque are from 9 am to 6 pm, while the bazaar and shops are open from morning to the night.
You have to keep one thing in mind: holidays and ceremonies. On Fridays and most of the national holidays, the square is almost quite. For sure you can find some exceptions. For example, in Tasua and Ashura, two national religious holidays, you can observe mourning groups which show up in the square day and night for their religious rituals. At this time, you will find a chance to learn about people's real believes and customs.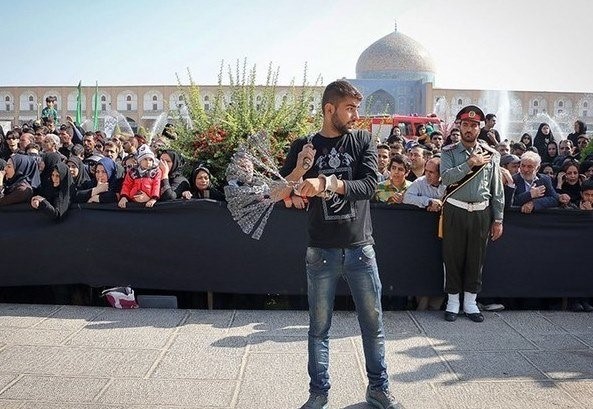 Mourning Rituals Nowruz in Naqsh-e Jahan Square
Nowruz, like Christmas times, there are 5 to 14 holidays; Nowruz is the name of the Iranian New Year's Day, also known as the Persian New Year, which is celebrated worldwide. Naqsh-e Jahan Square is a major tourists spot during Nowruz.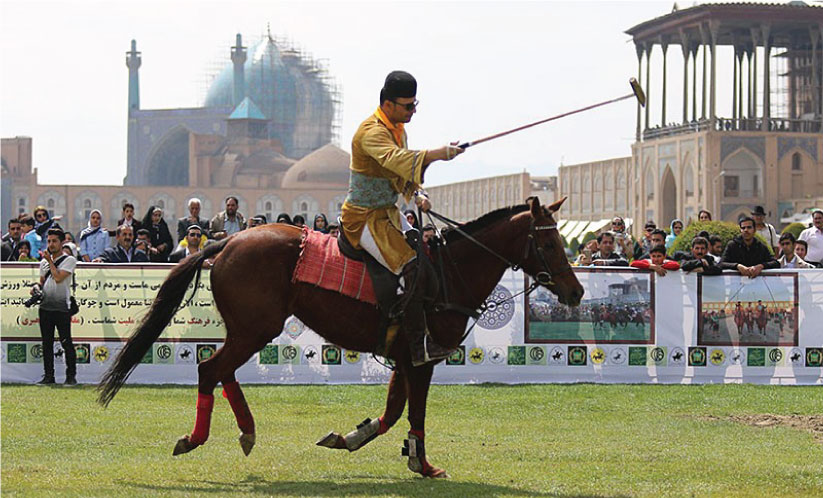 Polo Festival During Nowruz in Naqsh-e Jahan Square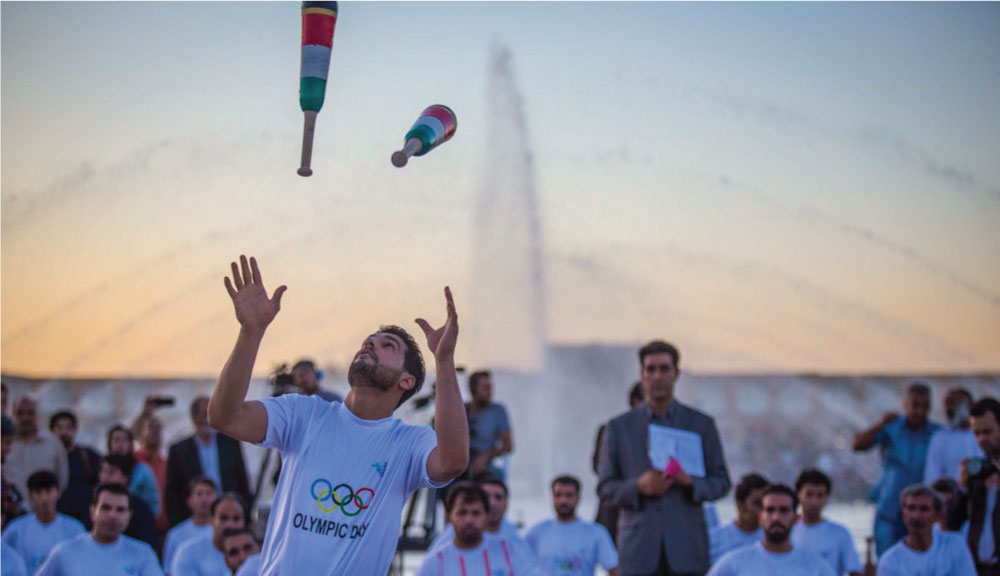 Festival of Traditional Sports in Naqsh-e Jahan Square
The Grand Bazaar and Surrounding Shops
The Grand Bazaar is not only one of the oldest in the region, but also a living museum, an impressive place to see the making of handicrafts. In shops around the square, you can see weaving carpets and rugs, engraving decorative metal and painting miniatures on bone, wooden box or jars.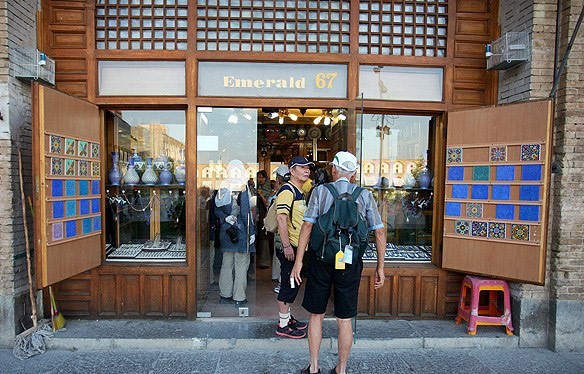 A shop in Naqsh-e Jahan Square
Kahtamkari (marquetry), Firooze-Koobi, Persian carpets and rug, Ghalamkar, Minakari (enamels) are among famous handicrafts of Esfahan. Also, the city's most famous sweets are Gaz and Poolaki, best served with tea in Iranian lifestyle.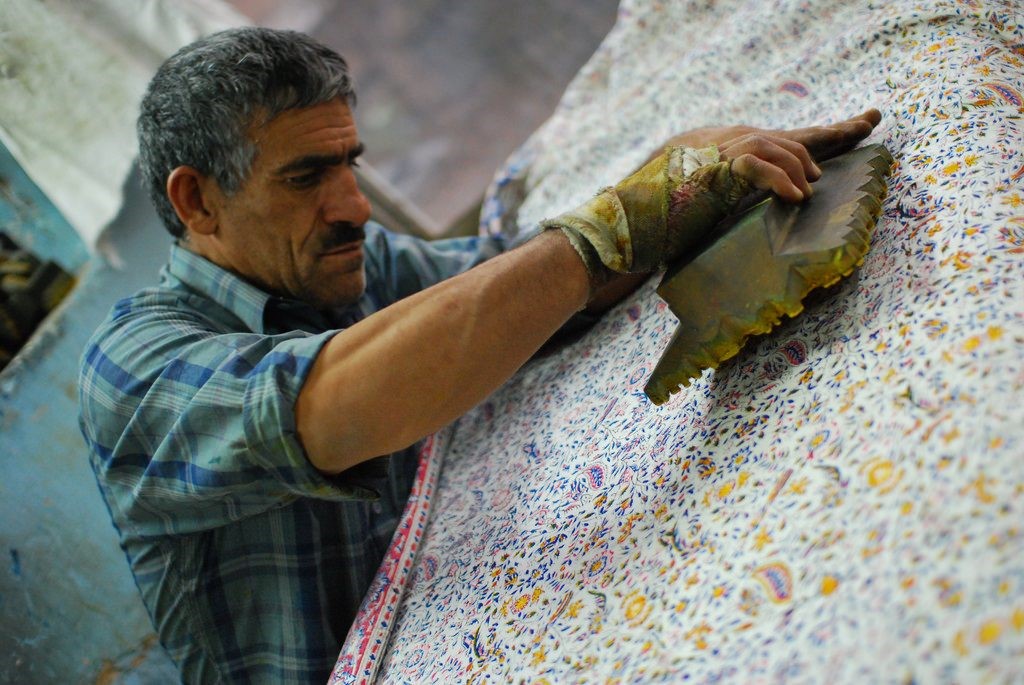 The Grand Bazaar and Surrounding Shops are a living museum.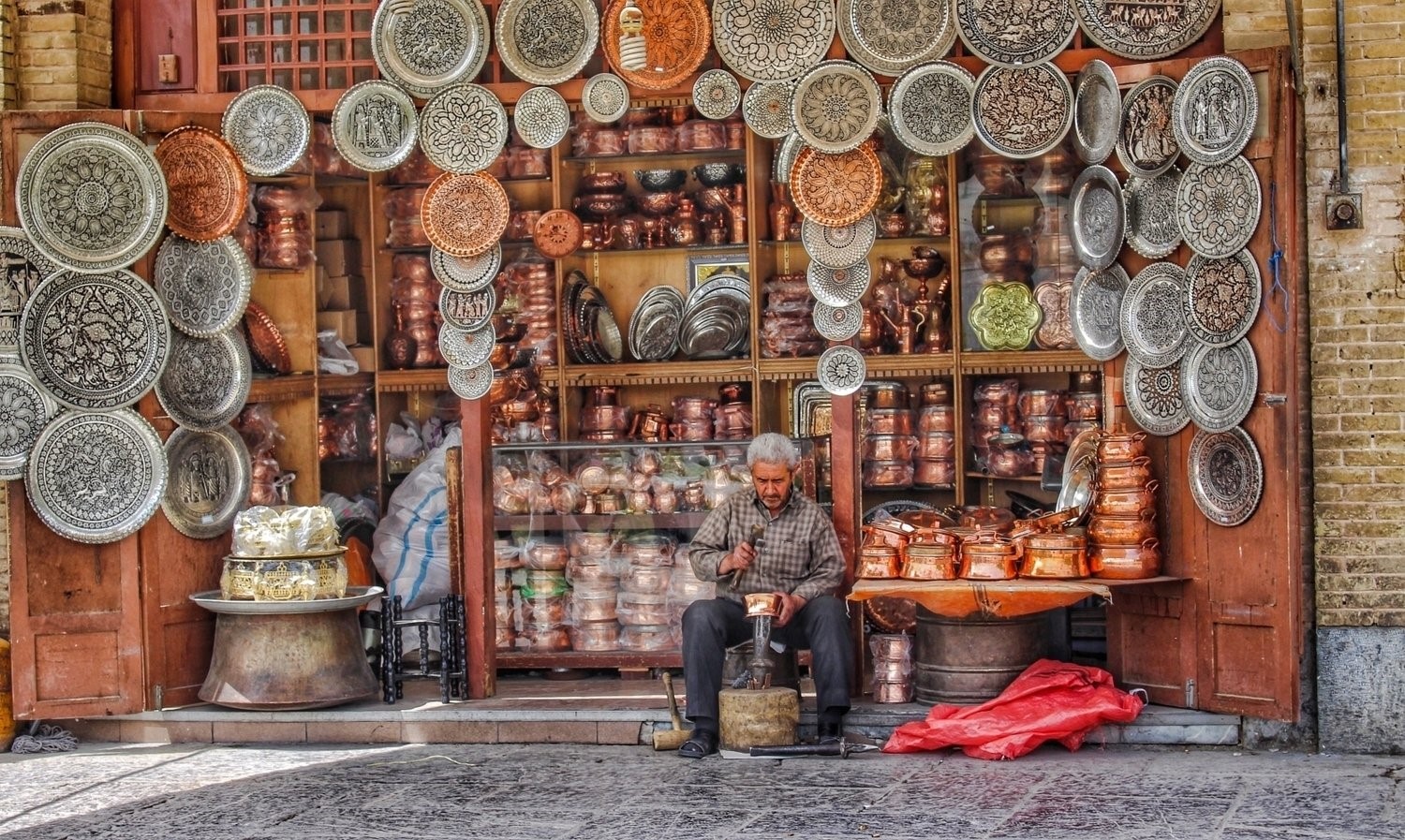 Craftsman in Naqsh-e Jahan Square
Restaurants and Cafes Near Naqsh-e-Jahan Square
Among several places, I will suggest to visit Chah-e Hadj-Mirza and Naghshe Jahan Restaurant. This café has mystical and Sufism decoration which you can watch while you have hubble bubble or hookah.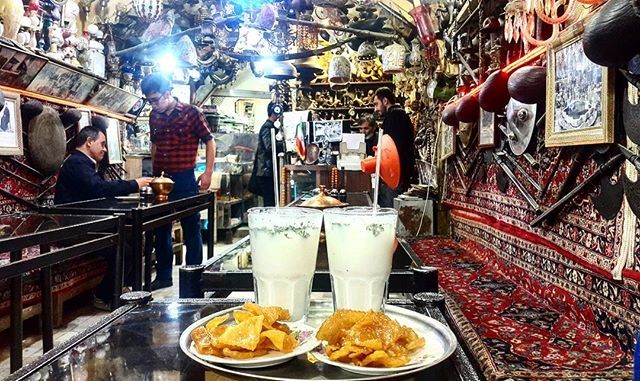 In Naghshe Jahan Restaurant, there are no chairs, but as long as you can tolerate sitting on the traditional Iranian daybeds to eat, you'll be OK. One of the most beautiful in Esfahan, this colourful restaurant is located upstairs, just past Sheikh Lotfollah Mosque, and has recreated a Qajar-style atmosphere with stained glass windows and wooden shutters. It is just as popular with locals as it is with tourists. Grab a table outside if it's not too crowded, and then head downstairs to the tiny Cafe Ruzegar to enjoy a tea or coffee in the shady courtyard. This Café is famous for healthy herbal teas and fresh smoothies.
Naghshe Jahan Restaurant
 
Unless you're a vegetarian, don't even think about leaving Esfahan without trying their famed beryani, minced lamb or mutton with spices and almond slivers cooked in a small, flat pan and served over hot flatbread. Beryani Azam, which specializes in this one dish, is where all the locals go, which is always a good sign. It is a few minutes walking from Naqsh-e Jahan Square.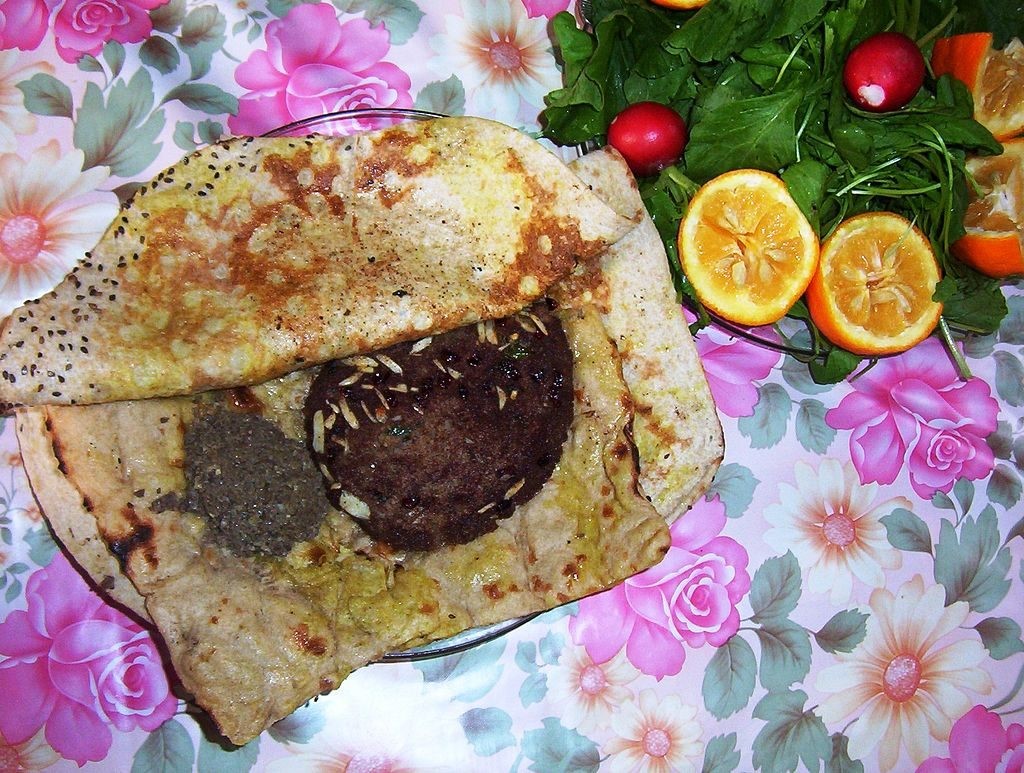 Beryani, the traditional food of Isfahan