Si-o-Se-Pol Bridge Introduction
Si-o-Se-Pol is a magnificent symbol of Persian architecture and a famous landmark in Iran. Holding the record for largest Iranian historical offshore construction, spectacular views and a uniquely dynamic atmosphere created by warm people have made Si-o-Se Pol a must-see attraction.
Beginning Story of Si-o-Se-Pol
In 1598, Isfahan became the capital of Iran. To boost the city economy, the king brought a group of Armenian craftsmen. First, they settled down in the city centre but because of different cultural background, the tension was raised between Muslims and Armenians; thus, the king ordered to build a new Armenian quarter in the city called Jolfa.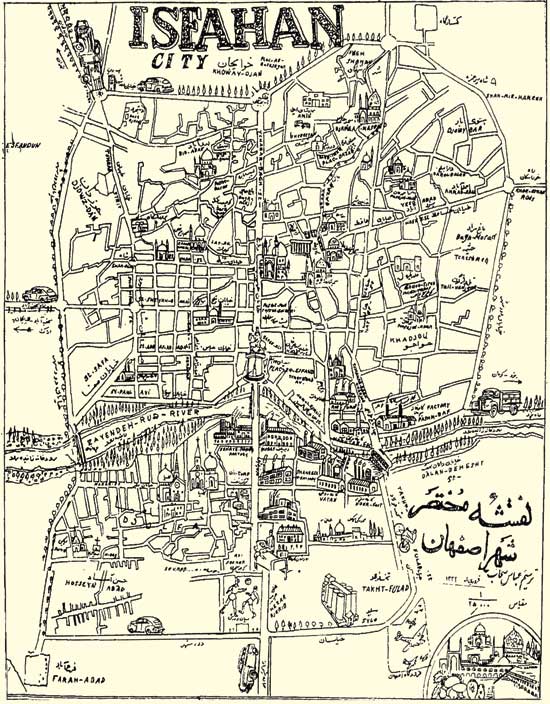 Sio-o-Se Pol was designed to connect Jolfa and also newly founded royal gardens called Chahar Bagh.

The plan of the city of Isfahan was to create a manmade axis (Chahar Bagh street as well as Si-o-Se Pol) perpendicular to a natural axis (Zayanderud River). Si-o-Se Pol is situated at the crossing of these two arises and acts as the heart of the city.
Location of Si-o-Se Pol in Isfahan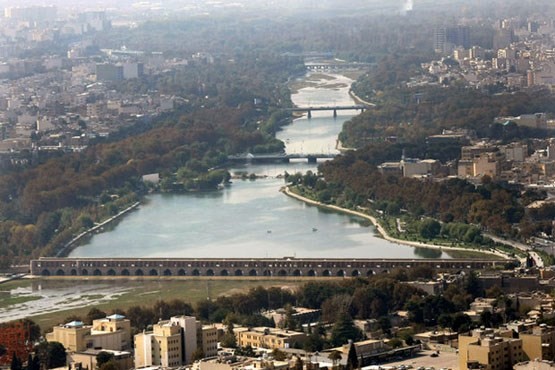 Construction
Si-o-Seh Bridge was built under the supervision of Allahverdi Khan, a favourite general of Shah Abbas I, between 1599 and 1602. Originally Allahverdi was born a Christian Georgian, but the years later he converted to Islam and became an army general due to his bravery.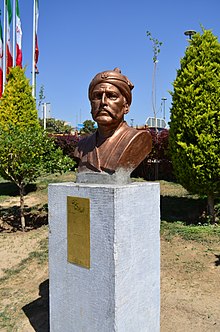 Architecture of Si-o-Se Pol
The 298m-long Si-o-Seh Bridge has two rows of 33 arches, from where its popular name of Si-o-Se Pol comes. Si-o-Se-Pol architectural concept comes from the local notion that 33 is a sacred number.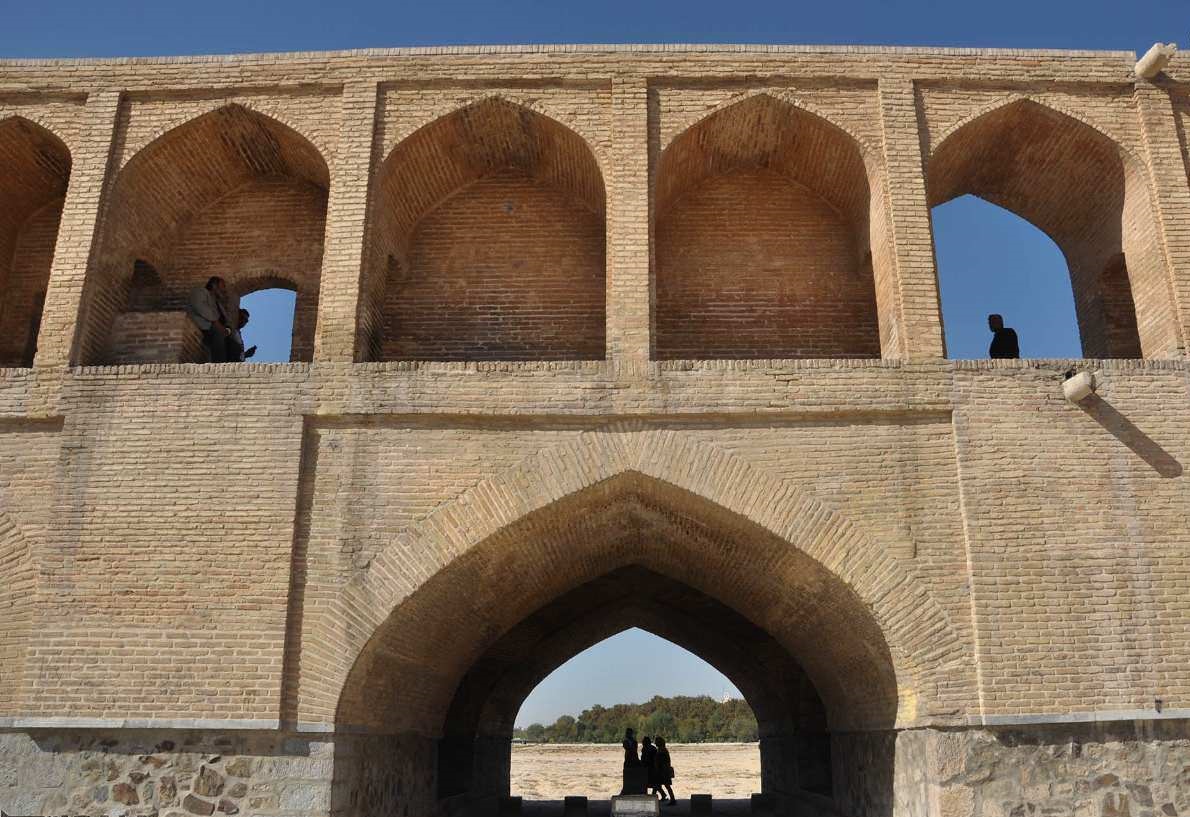 The bridge has two stories; the upper story provided passage for animals and carts. Paths to the sides are for pedestrians, from which there is access to arcaded galleries viewing the river.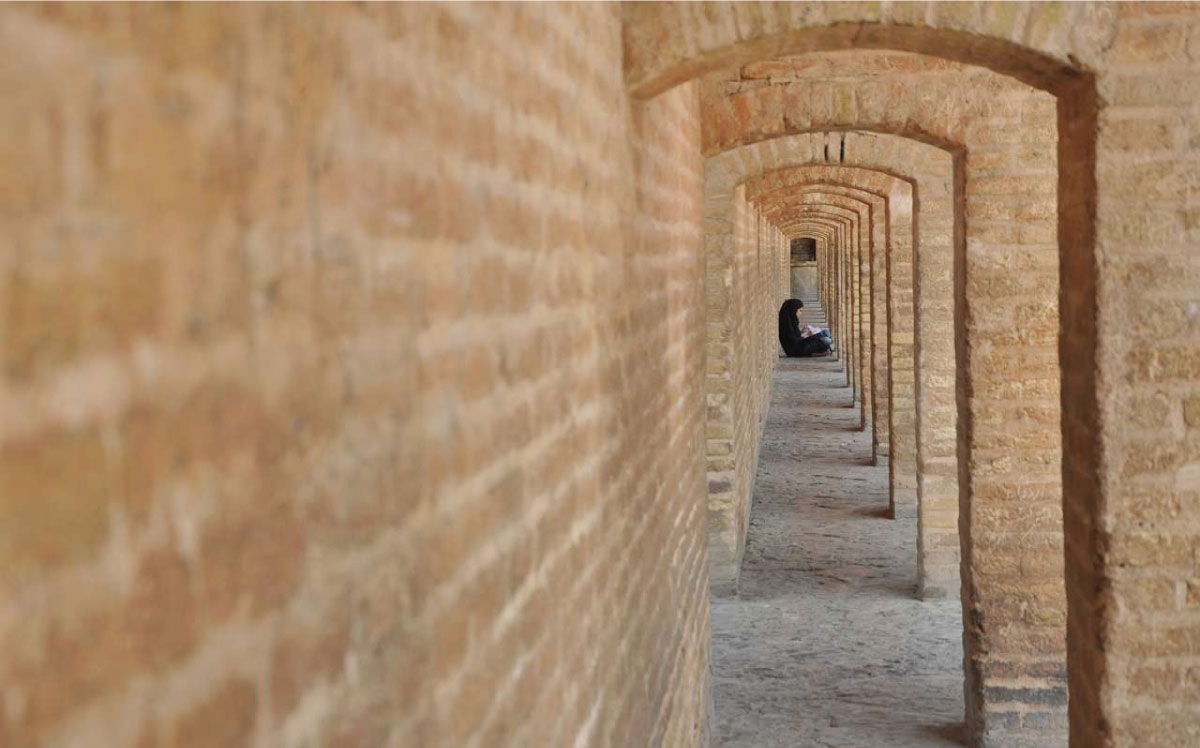 Si-o-Se Pol Arcaded galleries
Typical of traditional bridges of Isfahan, Si-o-Se Pol was designed as a social and recreational space, not just a transportation structure. If you compare a traditional bridge like Si-o-Se-Pol with a modern bridge over Zayanderud river, you can find an interesting fact. A modern bridge is designed merely to pass, to reach the destination, while the Si-o-Se-Pol can be a destination itself. Like Khaju Bridge, Si-o-Se-Pol is also a place for rendezvous and cultural activities. There are more places for wandering/roaming and enjoying the architecture. Repetition makes the sceneries delightful, the bridge offers the pedestrian to stay and relax, to enjoy the moments.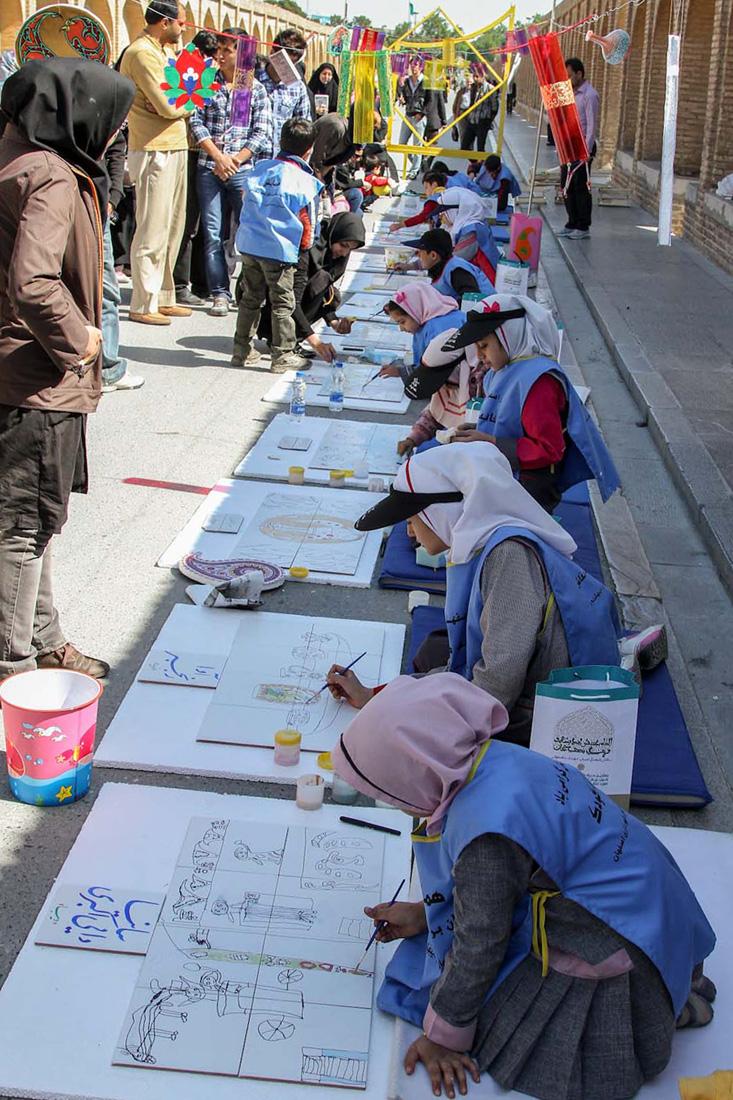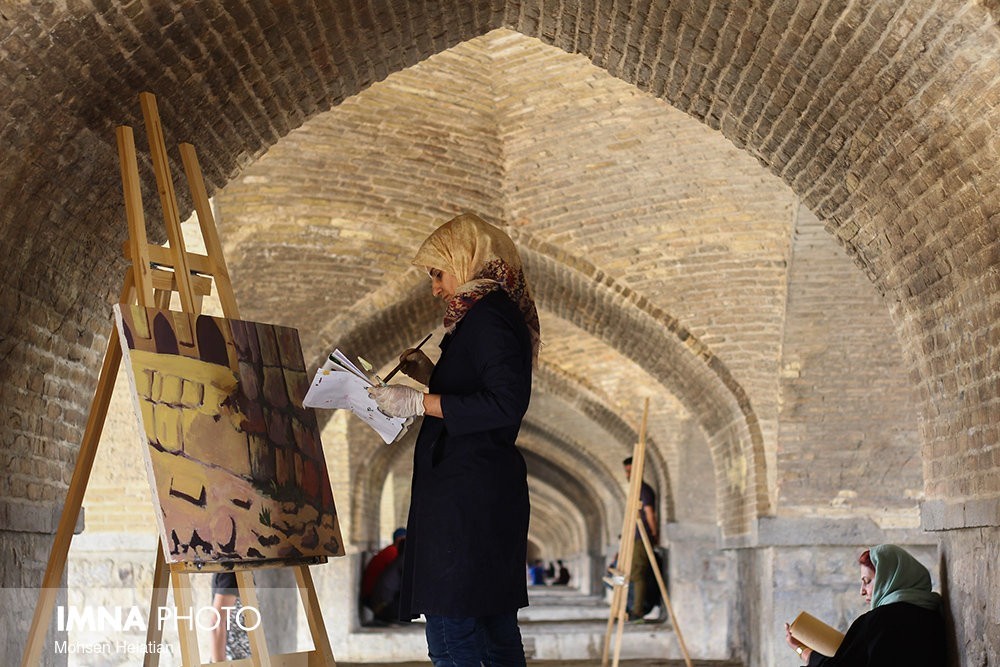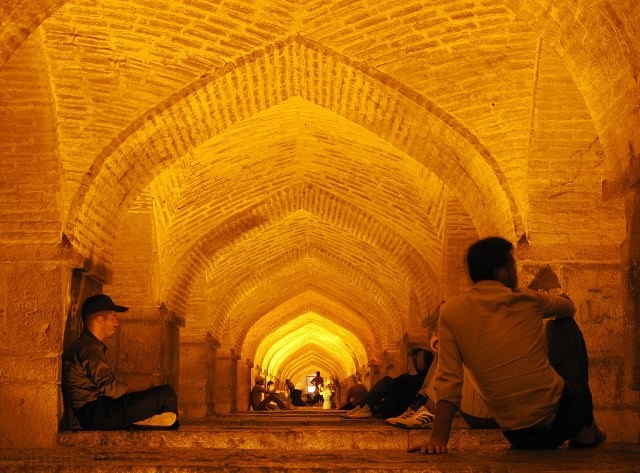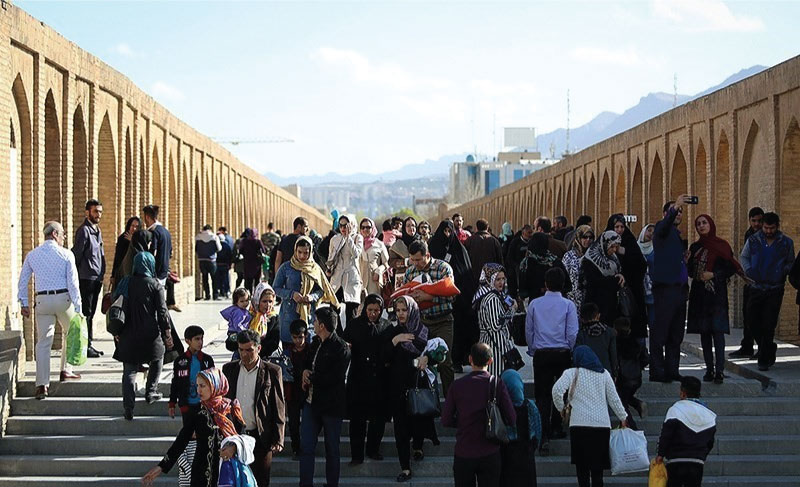 Impact of Climate Change
These days Zayanderud river does not always have water due to climate change and poor management of water, thus, we lost the beauty of Siosepol Bridge bridge on the water, its lighting and the sound of the surging water. However, it does not detract from the architectural beauty of this stylish bridge. Each year, a few days water is flowing in Zayanderud river.
Interesting Facts
In the architectural design of Si-o-Se Pol, the first three arches of the bridge are separated due to the cultural beliefs. Iranians believe that the very first three days after the death are special. The bridge reminds Esfahanis the critical days after death.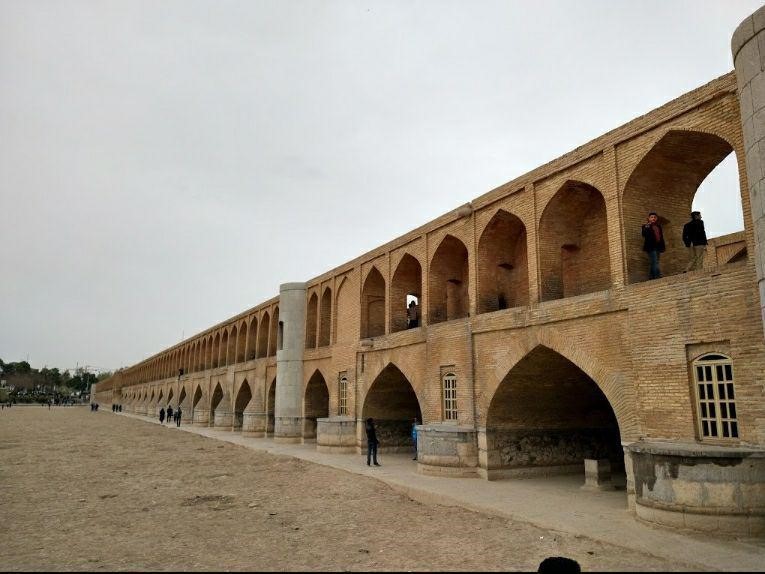 Si-o-Se Pol presents outstanding symmetry and repetition, two main elements of beauty Persian architectural.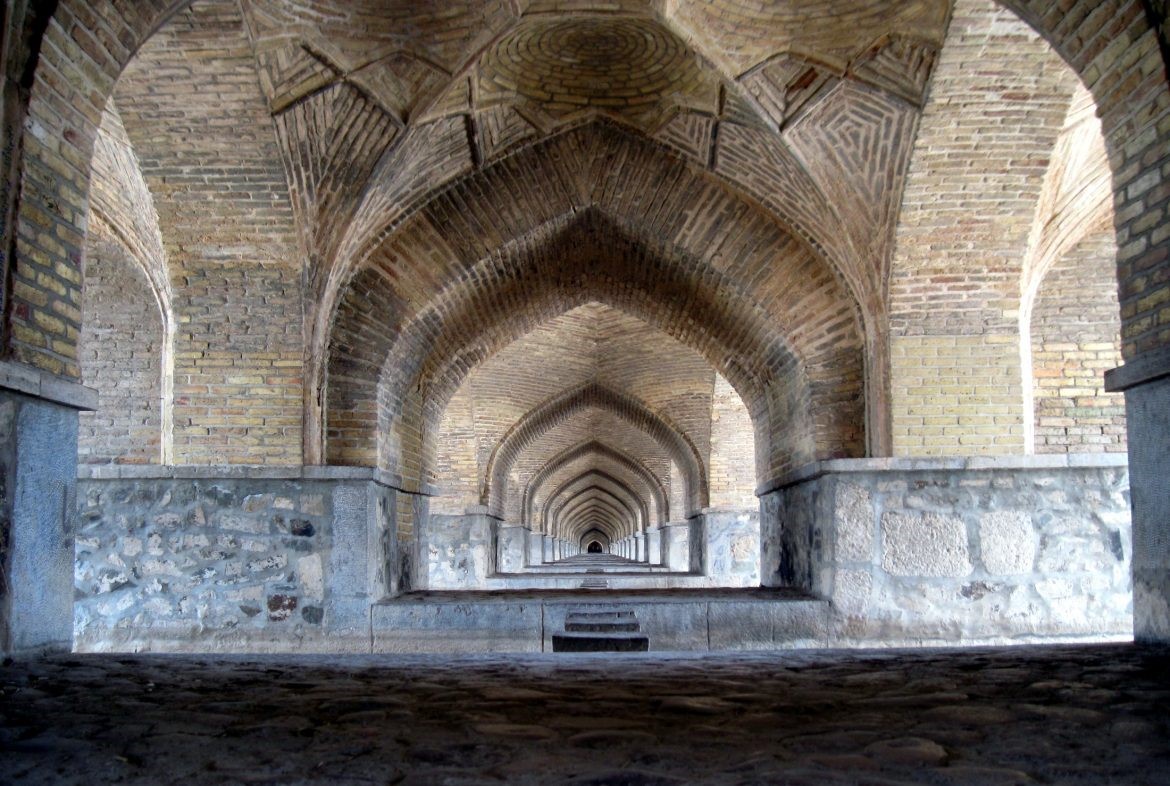 Best Time to Visit
Si-o-Se Pol is best visited at evening after the sun sets down when the lighting comes in. Walking along the riverside park, you can see the lifestyle of the local people, where Iranians gather to picnic and chat in the cool of the evening.
Sights and Attractions Near Si-o-Se-Pol
Locating at the heart of the city, you have a nice access to many places of interest. Three main shopping centre, Kowsar, Enghelab, and Sepahan give you the opportunity to buy souvenirs. These shopping centres are mainly focused on selling clothes.
From Si-o-Se Pol, you have an excellent access to other Isfahan landmarks. Khaju Bridge is accessible within a few minutes walking along the river. If you walk to north along Chahar Bagh Abbasi avenue, in less than 10 minutes you will Hasht Behesht Palace and Garden. The other places are Naqsh-e Jahan Square and Chehel Sotoun Palace. On the south of the bridge, Vank Cathedral and Isfahan Music Museum are among tourists' attractions.
Accommodations Near Si-o-Se-Pol
Two options for luxury stay are 5-star Parsian Kowsar Hotel and Abbasi Hotel. Abbasi Hotel, the oldest hotel of Iran, was once the caravanserai, arranged around a huge garden of ponds and towering cedars, and with a view of the Madraseh Chaharbagh's lovely dome beyond, this is a very special place to stay.
You can find the cheaper options while there plenty of places in the city centre. For more budget stay you can choose one of the hotels located within walking distance from the bridge: 2-star Pars Hotel, 3-star Part Hotel or Tourist Hotel.
Restaurants and Cafes Near Si-o-se Pol
From Si-o-Se Pol, you have access to many worthy restaurants. Shahrzad Restaurant, a quite famous restaurant, has a traditional warm environment with delicious Persian foods. You can try nice kebab in a lovely decorated Arakhan Restaurant or check out Kowsar Hotel which the restaurants there have both local and western foods. These restaurants also have some options for vegetarians. Another choice for vegetarian, in Chahar Bagh Khaju, there are several falafel houses.
Walking in Chaha Bagh Abbasi avenue, you can see several take away restaurants. In front of Shahrzad Restaurant, there are three fast food restaurants with nice doner kebab.
For more modern atmosphere, snacks and coffee there are some coffee-shops in Chahar Bagh such as DiroozEmrooz Cafe, and if you want to experience the depth of Iranian culture, head to the bazaar with its small cafes and tea houses.