Iran is a great place to buy souvenirs and you will find it hard not to indulge yourself. In fact due to its very old civilization, rich cultures and also geographical location, has an important role in the world arts and crafts.
Mass production is not common, prices are low and the quality is generally high, even at the budget end of market. Naturally, the bazaar is the best place to start looking, although much of what is on sale in places like Kerman, Kashan and Hamadan is more likely to suite local tastes.
Conversely, in places like Isfahan and Shiraz where foreign tourists are more common, the goods may be more inviting. if you are not keen on haggling and don't have much time to look around, the government – run Iran handicrafts organizations has fixed – price shops in most provincial capitals.
Various places in Iran specialize in specific products. Often, knowing the best place to buy something is as important as getting a good price.
Iranian souvenir is varied in many different types from food and drink to clothing or handicraft. Here is a list of most important ones:
MOST FAMOUS IRANIAN SOUVENIRS
Persian Kilim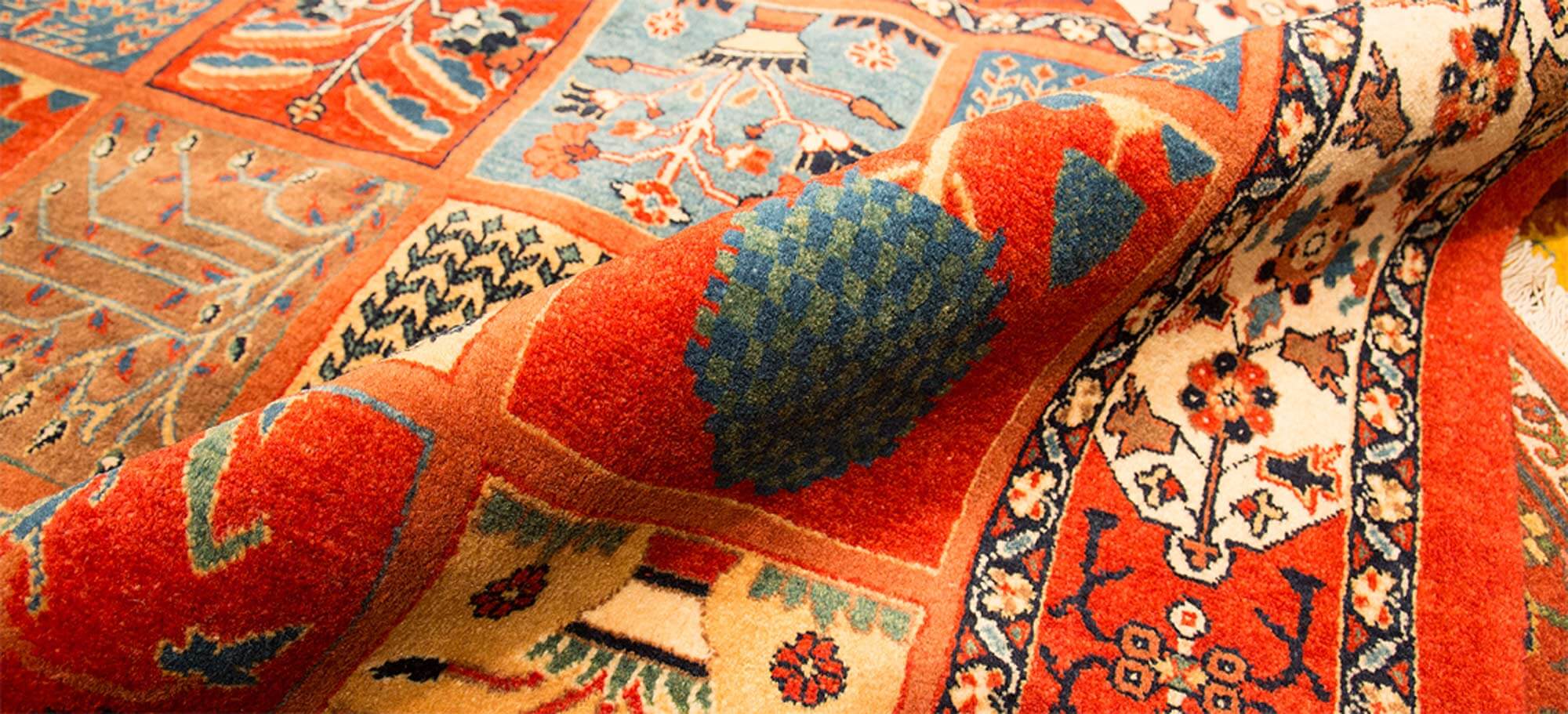 Another important and most valuable handicraft, which has a worldwide reputation, is Gelims, a double sided flat-woven mat without knots. These rugs are thinner and softer than knotted carpets and rarely used as floor coverings. They are popular as prayer mats and wall hangings.
Iran Saffron

The word saffron derives from the Arab word zafaran, meaning yellow, and it was mentioned as far back as 1500 B.C. in many classical writings, as well as in the Bible. Saffron is one of the few things that truly are worth its weight in gold. Its botanical name is crocus sativus and been introduced as the most expensive spice in the world.
Iran Ceramics & Pottery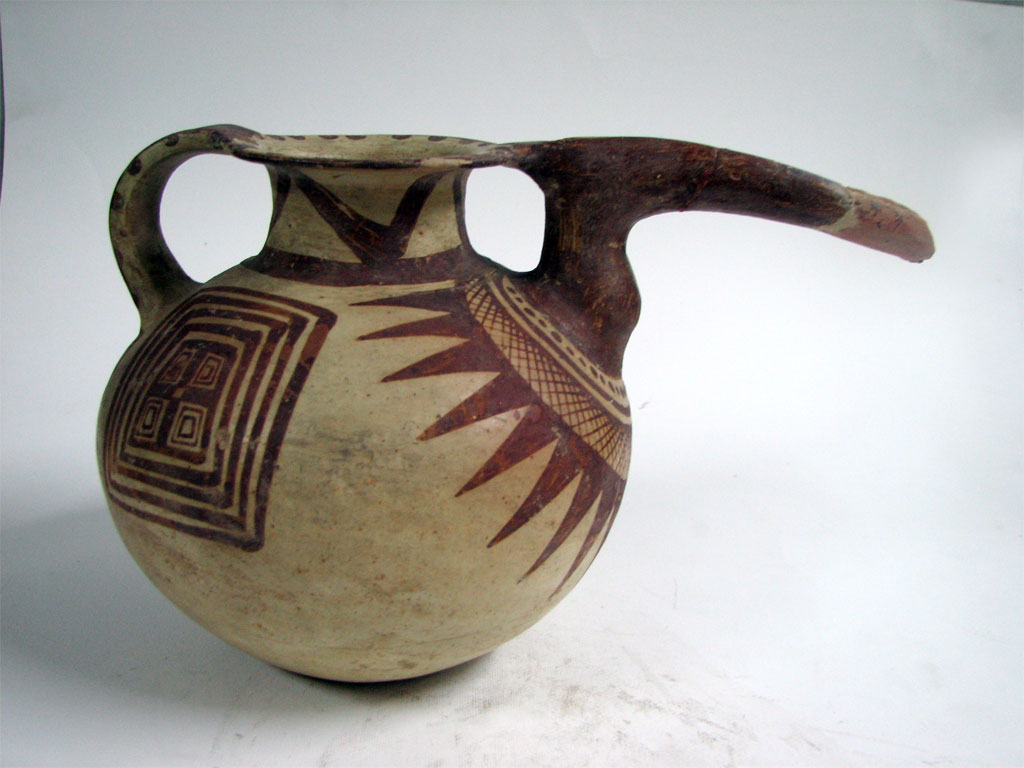 Ceramic Industry is one of the oldest industries in the world. The first ever-excavated ceramic objects belonging to 10 to 12 thousand years ago were explored in Zagros mountain range in Iran that indicate a long and shining history in it. Archeological studies in Iran have shown that pottery in Iran has a history as old as 8,000 years.
Persian Carpet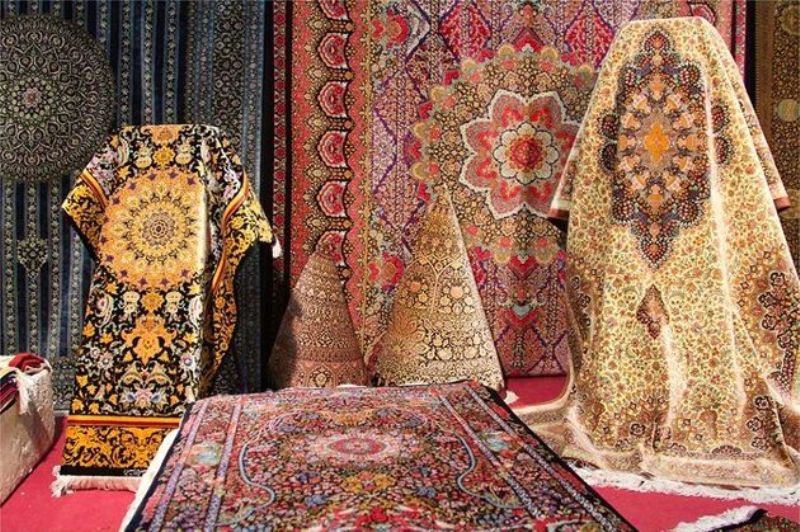 The best known Iranian cultural export, the Persian carpet, is far more than just a floor covering to an Iranian. A Persian carpet is a display of wealth, an investment and integral part of religious and cultural festivals and used in everyday life, e.g., as a prayer mat.
Persian Khatam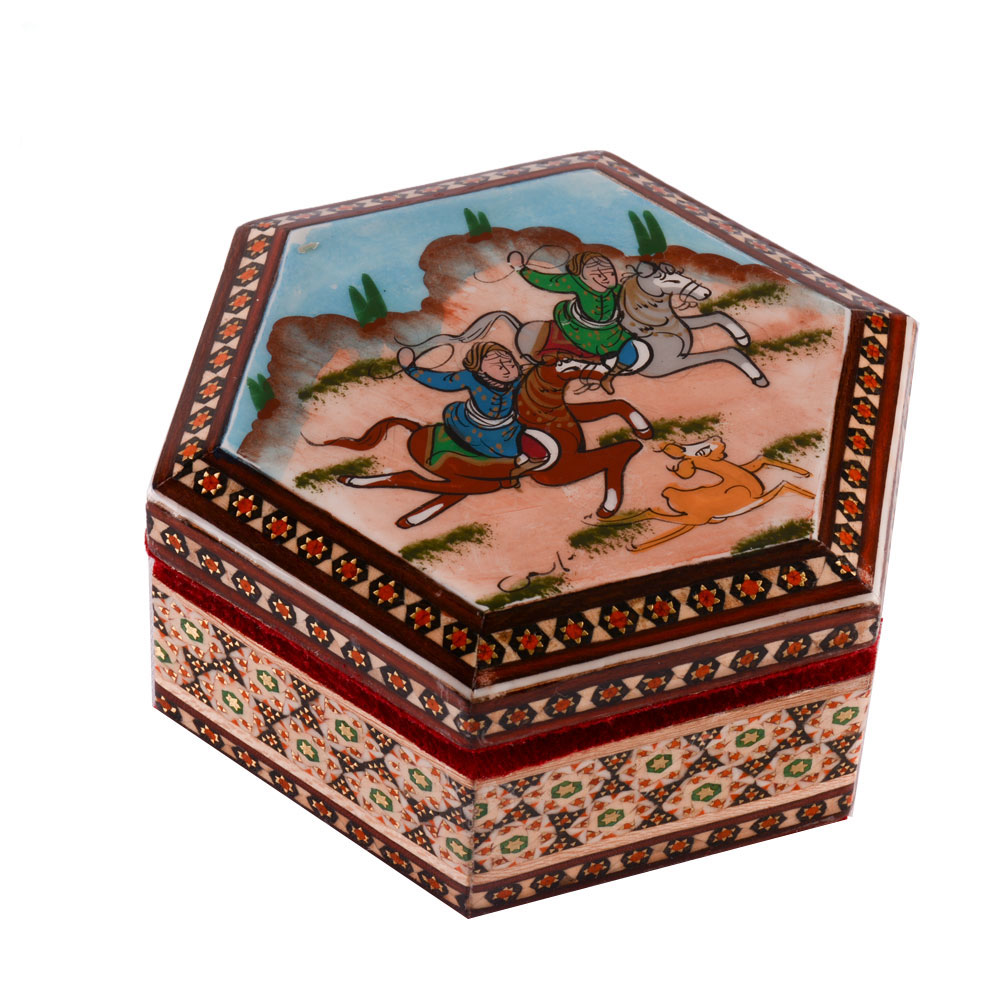 It is one of the finest handicraft artworks of Iran. The oldest specimen obtained so far belongs to the Safavids period. Iran of today is the most important center of the inlaid work in the world .The materials used in the construction of inlaid articles can be in gold, silver, brass, aluminum and twisted wire. Artworks with smaller inlaid pieces are generally more highly valued.
Persian Miniature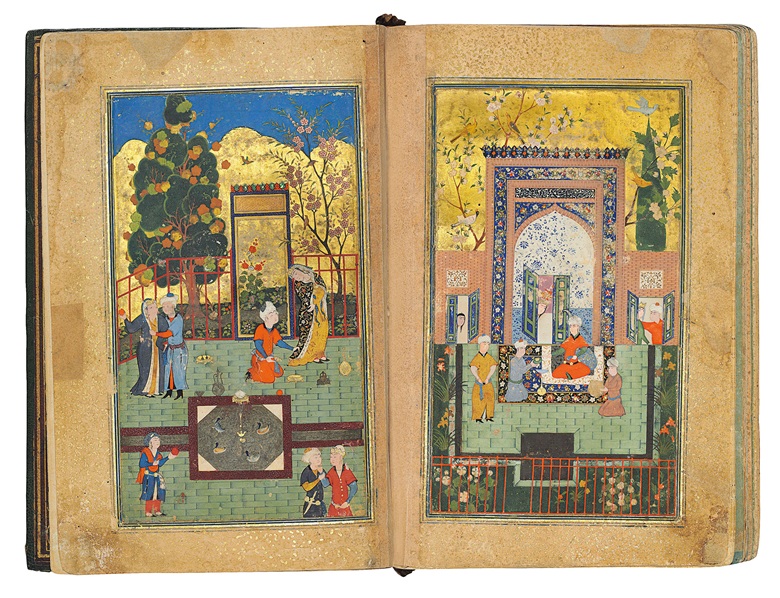 A miniature is a richly detailed miniature painting which depicts religious or mythological themes from Iran. These delicate, lush paintings are typically visually stunning, with a level of detail which can only be achieved with a very fine hand and an extremely small brush.
Persian Silverwork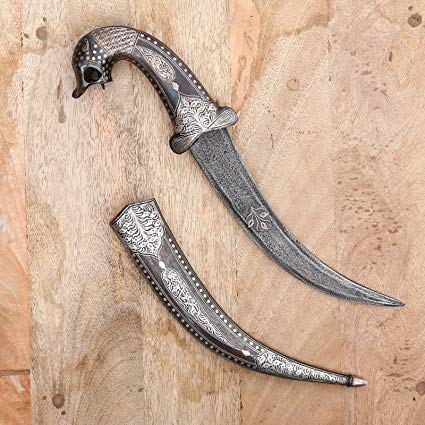 The silverworks discovered in Sialk mounds belonging to the fourth millennium BC indicates that the people of this area of Iran had been familiar with silver and making handicrafts with. The engraved designs on silver left by the artists of the past are indicative of national morale and the phenomena of their time. It is believed that silver dishes and trinkets would be exported to pc other countries in Sassanid and Seljuk periods.
Iran Calligraphy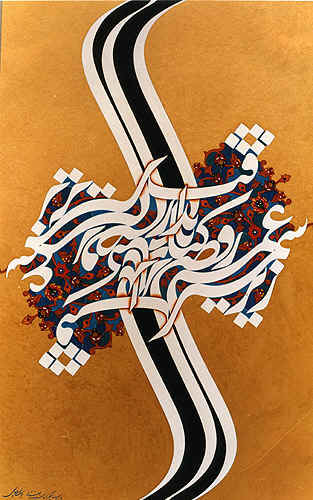 Calligraphy is the calligraphy of Persian writing system. It has been one of the most revered arts throughout Persian history. It is considered to be one of the most eye catching and fascinating manifestations of Persian culture.
Iran Caviar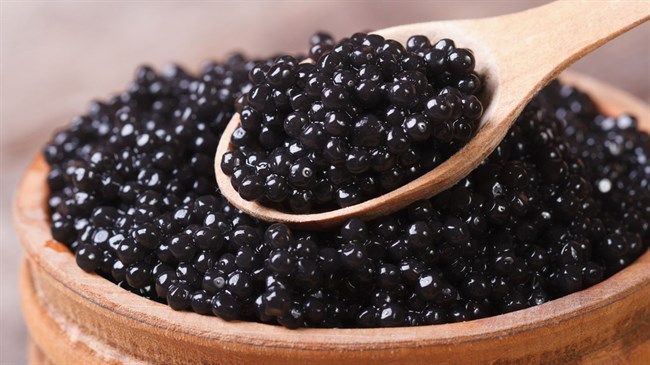 The Iranian caviar as the best caviar in the world is a very lucrative export good of Iran, with roughly half being collected from sturgeons near Bandar –e torkaman. Its tiny grey pearls make the ever body's eyes sparkling. One tastes it "like a sea candy, filled with iodine and powdered with mystery" (Robert Courteline).
Iran Pistachio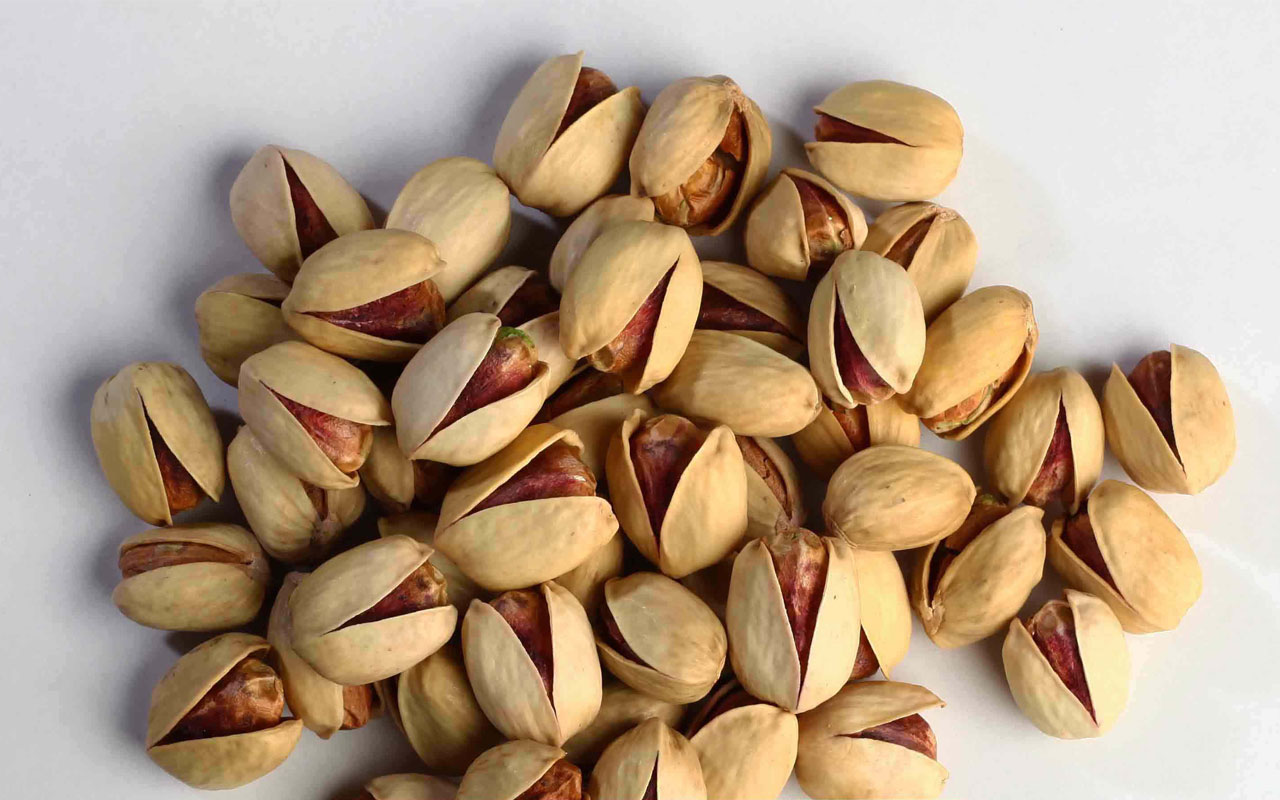 Iran's pistachio as an exclusively Iranian fruit is one of the best pistachios in the world. Even today, with the introduction of the product from some other countries, Iranian pistachio still ranks first in international market thanks to its rich taste, unique way of processing, nutritive attributes and the eye catching appearance that has made it famous worldwide as smiling pistachio.The best time to visit Iran depends on the city you want. Good in spring and winter.The best time to visit Iran depends on the city you want. Good in spring and winter.